Icon Nightclub :: Loud & Proud (Drag Show)
Saturday, Jun 12, 2021 @ 7:00PM
Event Description
LOUD & PROUD! In lieu of Boston Pride, join us for some Drag Queen Fun on Saturday June 12th at ICON Nightclub!
Hosted by: Miranda Wrights
Performances by: Mizery, Kris Knievil, Penny Tentiary Destiny, Khloe, Adeli Meat, Miranda Wrights, and Haus of Snap!
Music by: DJ Gay Jim
Doors at 7 PM. Show at 8 PM.
Ticketed event, guest list will not be valid for this evening.
100 Warrenton St.
Boston, MA
21+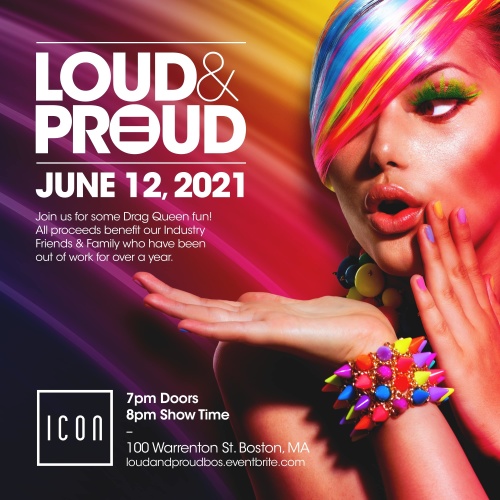 Share Icon Nightclub Presents :: Loud & Proud (Drag Show)
Saturday, Jun 12 | Doors: 7:00PM (ends at 10:00PM)